From Whitinsville To The White House with Christine Guanipa, Little Man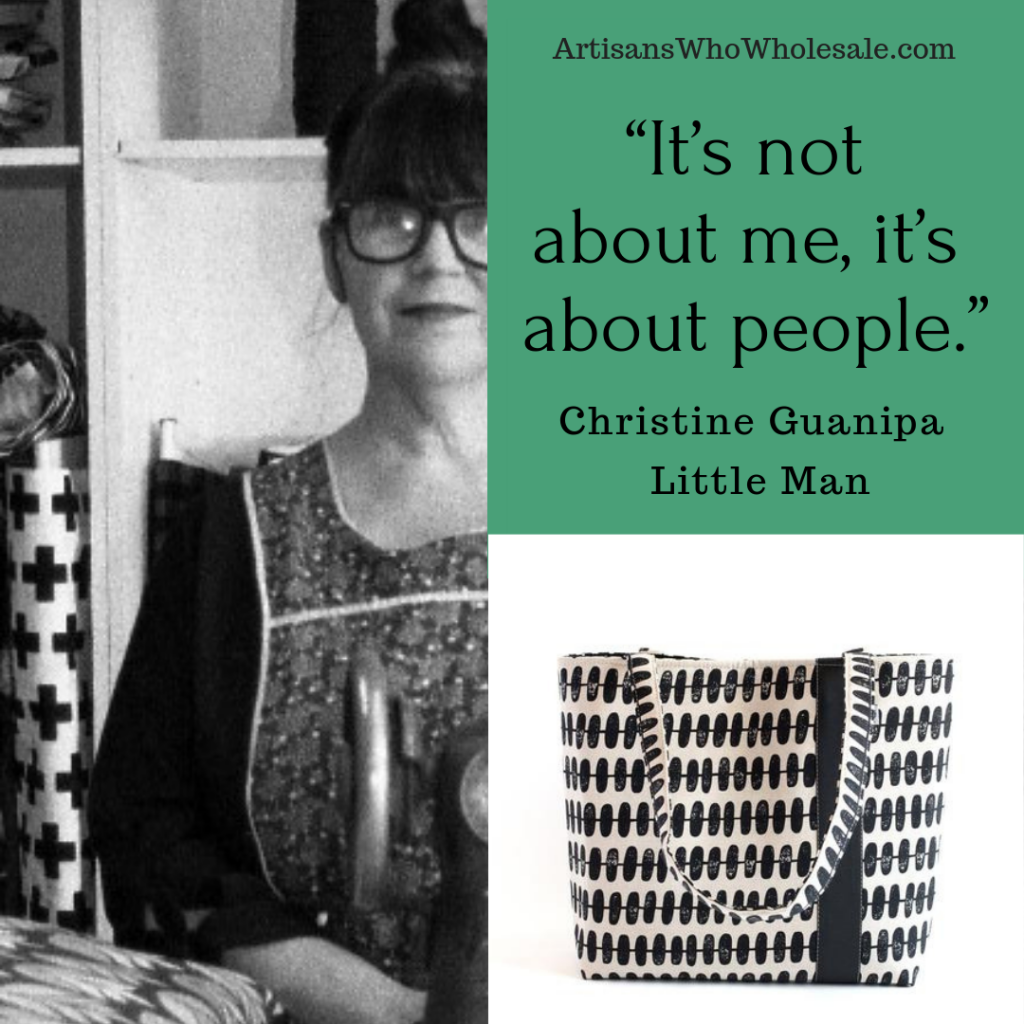 How do your products get from Whitinsville to the White House? It's the little things! For Christine Guanipa of Little Man, it's not about the work, but it's about the people. Learn how she has built her line of textile handbags and accessories as well as a family business that cares for its community members.
A little about Little Man
Little Man is a simple, functional collection of textile handbags, accessories, and baby goods made for everyday living. Their prints are vintage-inspired, modern driven and created by hand in limited production from their Massachusetts studio.
To learn more about Christine and her company, you can visit www.littlemanoriginals.com or email Christine at littlemanoriginals@yahoo.com.
Thoughts from Christine
What's really exciting is when our pieces got picked up and sold at the White House. It's been awesome.
As you start your own business, it's really your own personal journey. You can take different principles people tell you, but because your business is so personal—it's very organic and evolves—there are successes and lessons that are really your own.
As I've told my daughters, appreciate giftings and celebrate giftings you see in other people. Stay in your own lane and don't compare—it's not good. Thankfulness…gratitude goes a long way.
Recommended Resource
Book: Crash The Chatterbox by Steven Furtick
Quotable
"The most important thing that the business has taught me is that it's not about me, it's about people. Even as much as I love creating, making the bags, I love curating my bag selection, but I love serving people…it's about making people happy, even if it's just a little handbag."