How To Survive The Dread of Networking with Ellen Feldman Ornato, The Bolder Company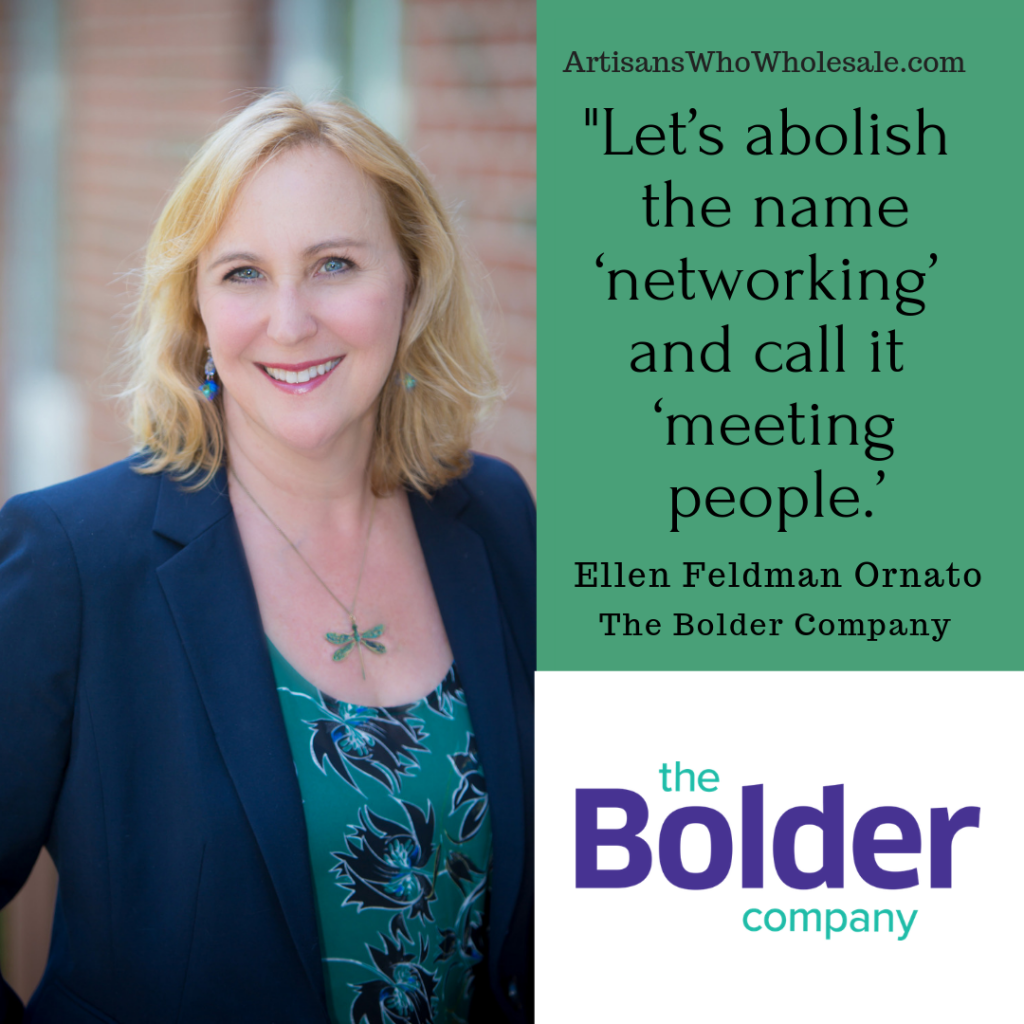 Episode 22– Ellen Feldman Ornato, The Bolder Company
How To Survive The Dread of Networking and Actually, (Maybe!?) Enjoy It!
Is there anything more uncomfortable than a networking event? For most of us walking into a roomful of strangers, it strikes dread in our hearts and makes us hide in the bathroom stall or dive into the punch bowl. However, you've got to increase your network to grow your business. In this episode, Ellen Feldman Ornato gives us tips and new strategies for making networking and public speaking a skill you can master. Pull up a chair and take notes…there's gems in this one.
A little about Ellen Feldman Ornato
Ellen Feldman Ornato is a serial entrepreneur from a family of entrepreneurs! Her formal education is in city planning & economic development but she grew up in a "retail family" and has owned businesses in addition to full time jobs since 1990. Ellen launched The Bolder Company with her friend, Jenny Drescher, in 2014 and the two have been on a growth trajectory since then! Their business focuses on increasing connection and performance at the heart of workplaces.
To learn more about Ellen and The Bolder Company, you can visit www.theboldercompany.com.
Thoughts from Ellen
Let's abolish the name 'networking' and call it 'meeting people.'
Lower your expectations, say 'how can I meet these people this evening and have a nice conversation.'
Meetings that happen in the morning tend to be more substantive than evening receptions.
Make small notes on the back of business cards right after the event so you don't forget who they are.
Recommended Resources
Connecticut: The Entrepreneurial Center & Women's Business Center
Quotable
"Nobody can represent you and what you do better than you."

"Try improv!"

"Remember where you came from."