Episode 000 – Host, Stefa Normantas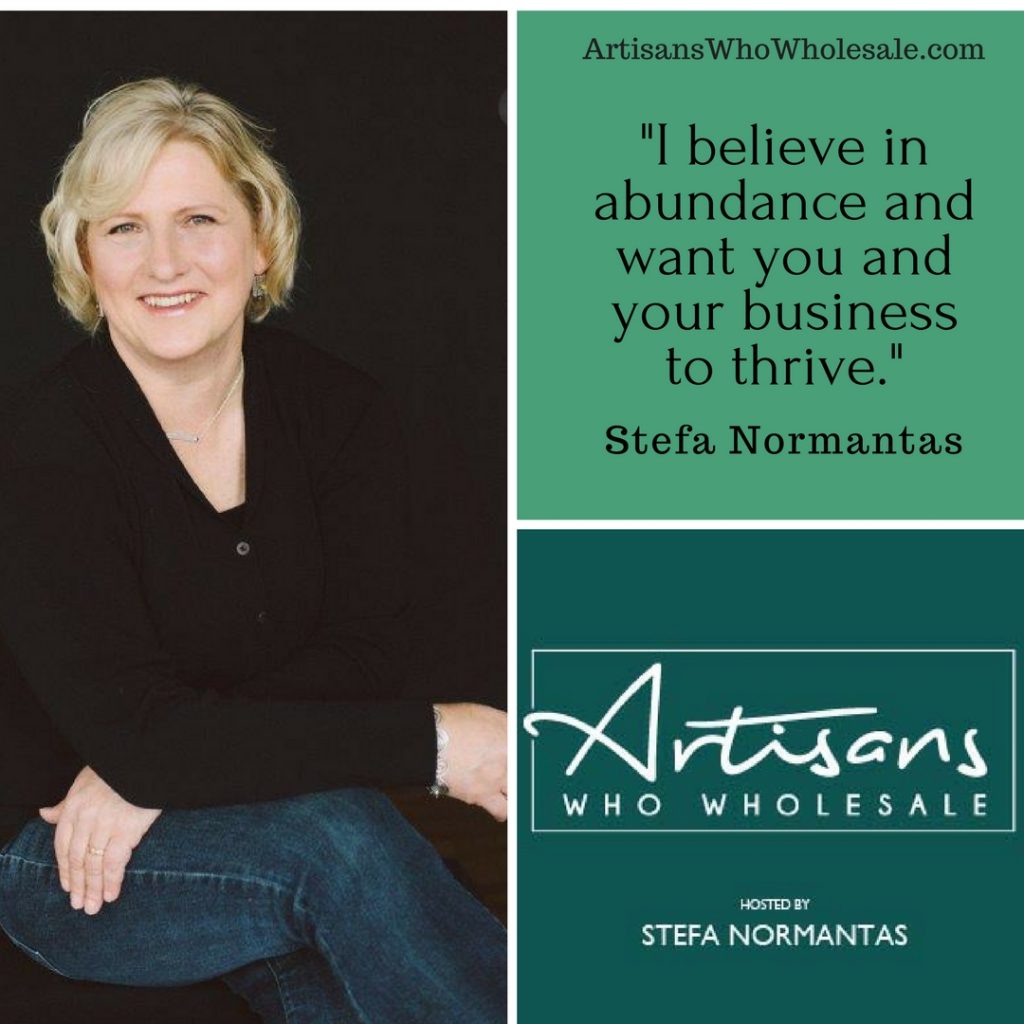 Summary
Welcome to the Artisans Who Wholesale podcast. In this episode you'll meet Stefa, discover what you can expect from this podcast and get a little dose of encouragement for your week.
A little about Stefa
Hello, I'm Stefa Normantas and I am thrilled to host AWW where I'll share the best of how to thrive in wholesale giftware and specialty food.
As the show producer of the New England Made shows (a wholesale giftware and specialty food show), I've connected with thousands of small businesses. I love learning about each one of them—there's always a rich story about how they've arrived, ready or not, with their product and dreams.
I am also the mom of four children who are my inspiration. My husband, Frank, is a writer, a conscripted part of our business and the reason for much of the joy in my life. I'm a planner from day one, love lists, making things (doesn't matter what), seeing people come together, and thinking of creative ways to help businesses grow. I'm most inspired when I can share my expertise and see others grow from that sharing.
In this short introductory episode, I'll share my journey from stacking 2 x 4's in a sawmill as a kid to producing events for thousands of attendees. I'll also share my hopes for this weekly podcast where I'll interview artisans and experts to help you thrive in your business.
Thank you for joining me!