Maggie Bokor, Maggie Bokor Jewelry – Episode 001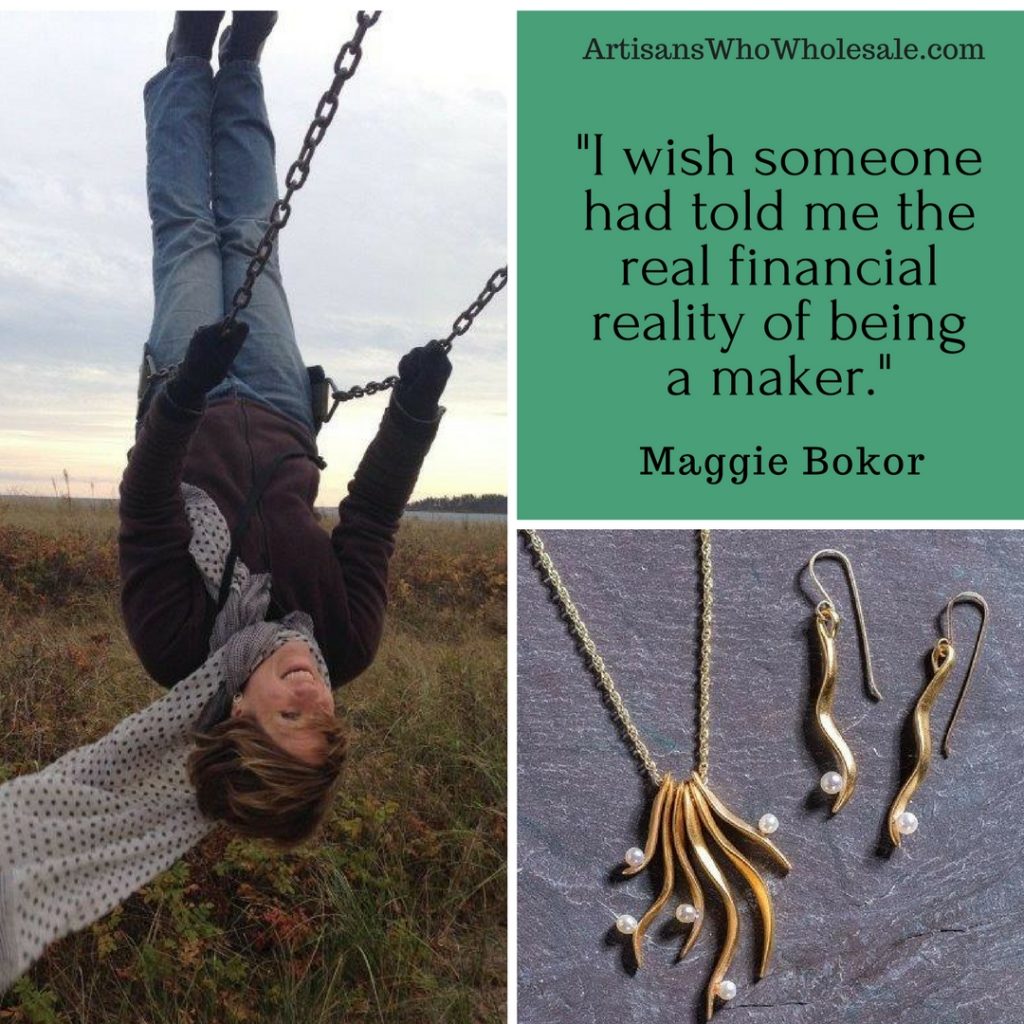 Summary
Maggie Bokor joined our show to discussed how she has built confidence in communicating who she is through her work. We also talked about the financial realities of being a maker and how to adapt through the challenge of losing sales through bad seasons or galleries closing.
A little about Maggie
Maggie Bokor is known for her organic, elegant fine metal jewelry. She lives an inspired life as an artist, coach and entrepreneur. Maggie designs from the heart, inspired by her beautiful natural surroundings. She believes in the heirloom quality of her work and loves hearing stories of how her work has touched other's lives by wearing her creations. Maggie's jewelry is showcased in over 60 galleries across the country. When she is not working on her own creations, Maggie is helping others find confidence and clarity with their own creative business through her conscious consulting practice called The Transparent Jeweler.
www.maggiebokor.com and www.thetransparentjeweler.com
Tips
Best marketing tool is face to face.
Biggest lesson: "You've really got to find the pleasure in what you do–don't do it alone, be in partnership with people to lean on."
Try to introduce about 30% new product every year.
The only way to figure it out is to get in there and do it.
Recommended Resources
Recommended Book Book Read – https://www.amazon.com/Four-Agreements-Practical-Personal-Freedom/dp/1878424319
Apps: Instagram
Quotable from Maggie
"I wish someone had told me the real financial reality of being a maker."
"I speak from a place of confidence because I've walked the plank many times. I jumped in that water and got back out and did it again!"