Kate McCrea, McCrea's Candies – Episode 002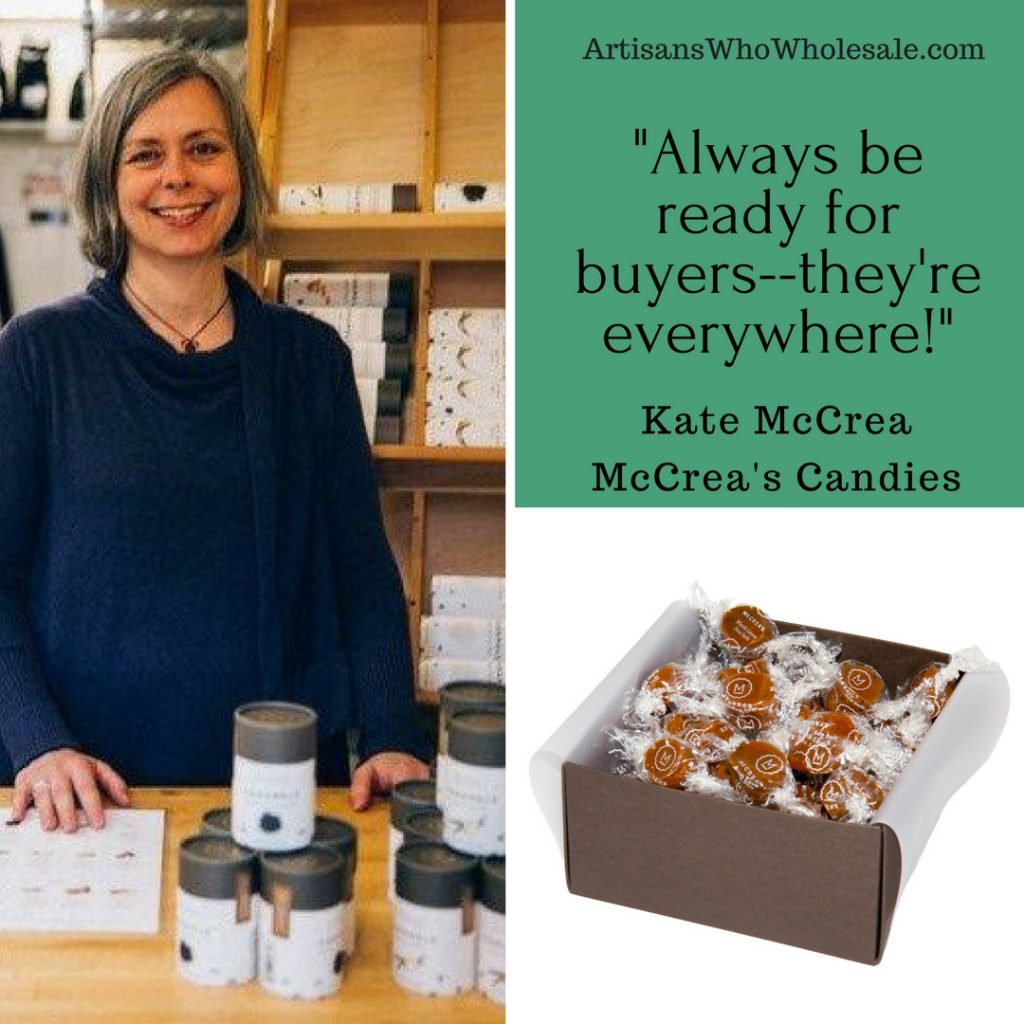 The candy business is not always sweet. In this episode, Kate McCrea, McCrea's Candies and I cover the challenges of cash flow and the importance of having a strong team to support your business growth.
A little About Kate and McCrea's Candies
McCrea's Candies was founded by husband-wife team Jason and Kate McCrea. Building upon backgrounds in biology and chemistry, the McCrea's transitioned into the sweet science of candy making after double layoffs. Started in a home kitchen, McCrea's Candies now offers a full line of mouthwatering caramels to over 800 retail outlets throughout North America.
https://www.mccreascandies.com/
Takeaways
Hardest part of the business is maintaining cash flow and capital for growth
Know your numbers and stay true to your margins.
Good people are worth their weight in gold
Always be ready for buyers – they're everywhere
Start day with non-business reading—something that feeds your interest
Listen to audio books in the car
Recommended Resources
Books!
https://www.amazon.com/Raising-Bar-Integrity-Passion-Business/dp/0787986712
https://www.amazon.com/Let-People-Surfing-Education-Businessman/dp/0143037838
Apps!
Audible, online books
Quotables from Kate
"I wish someone had told me success can be extremely expensive."
"It's critical to have a peer group of people at your level or a step above."
"We're not a failure for having problems, even really big problems. It's just a matter of working out the solution."