Michael Gaffney, Seawicks Candle Company – Episode 003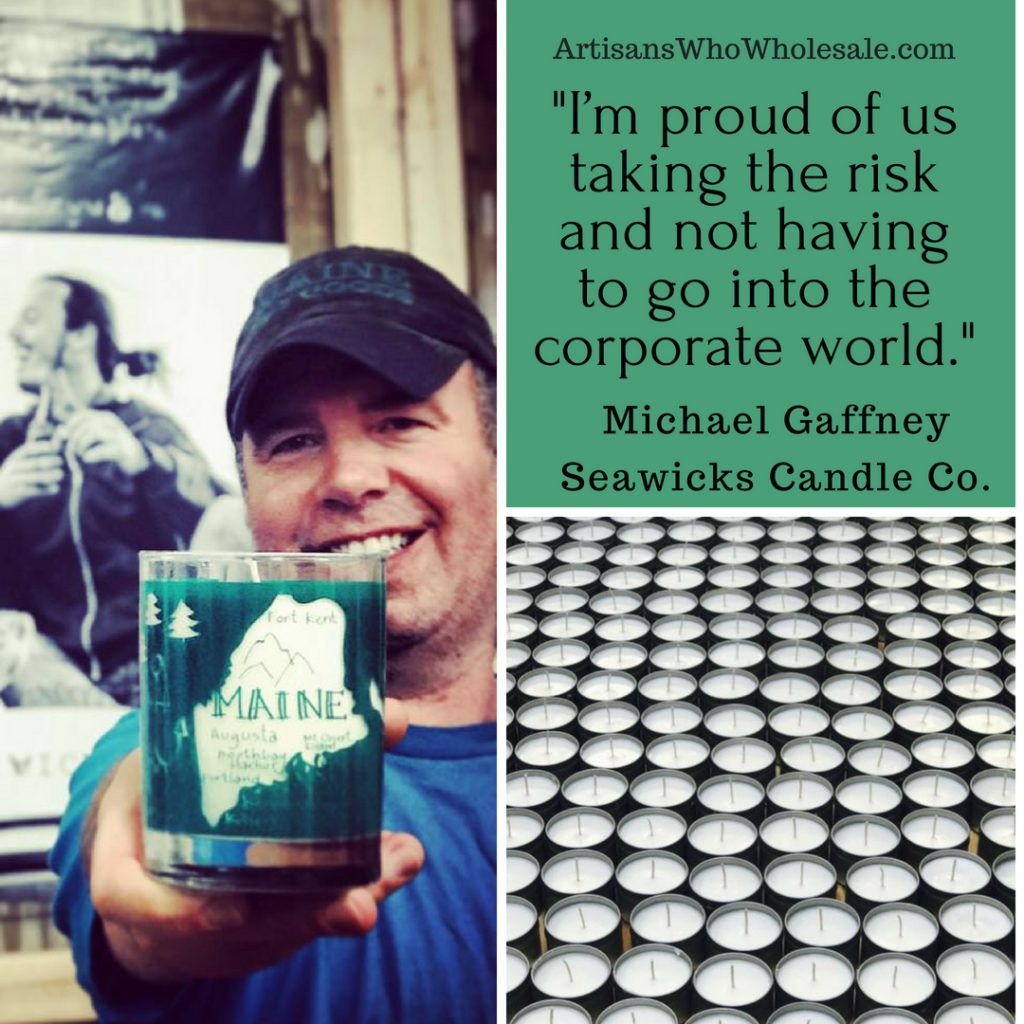 What do you do when you lose your corporate job? In this episode, Michael Gaffney of Seawicks Candle Company discusses the challenges of starting up a company while raising a family.
A little about Seawicks Candle Company
It's so much more than wax. It's about community, culture & quality. Michael and Cara Gaffney are a husband-wife team creating 100% soy candles inspired by life on the coast. In 2011 after Michael lost his corporate job, he and Cara began the creation of Seawicks Candle Company. Today with more than 400 accounts across the country and a retail location in coastal Maine, they have built a quality brand in a competitive market.
Takeaways
It took us three years before we felt the business was 'stable'
Doing wholesale is an important part of the success of their retail location
Entrepreneurship is hard, but don't be afraid of it
We now recognize our mistakes and grow from that knowledge
Slowing down introduction of new products, switching into new lines
Always have time for exercise–work it in
Stay true to your own path in the world
Don't wait, go for it. Learn your business and craft. Don't copy. Do what makes your heart happy.
Recommended Resources
Success Magazine
Conscious Company Magazine
https://consciouscompanymedia.com/
Quotable
"I'm proud of us taking the risk and not having to go into the corporate world."
"The business has taught me to be strong and forgiving."
"Go for it and be true to yourself. Don't look at the outside world for your influence. Put your influence into the world."