How To Get Profitable With Noah Munro, Taste Profit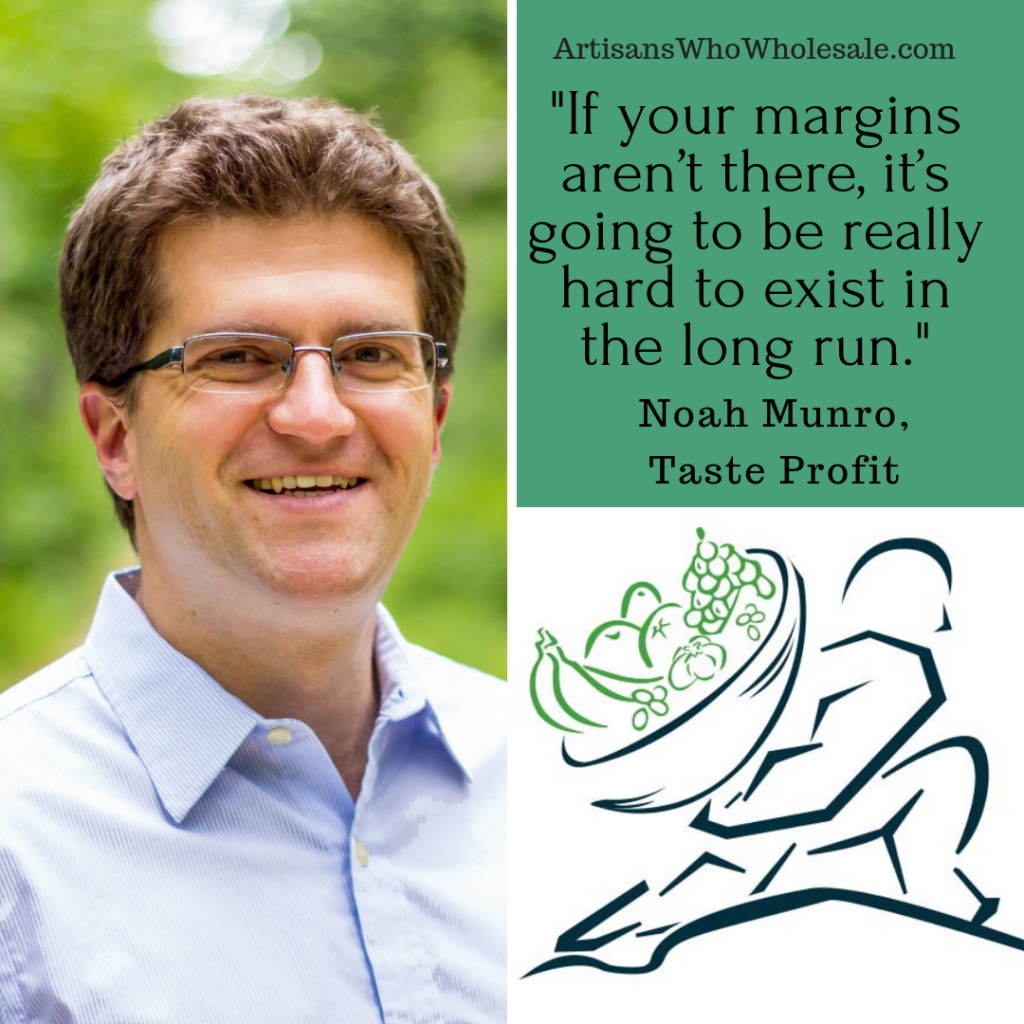 Noah Munro understands firsthand the challenge of growing a profitable food business through his work as co-founder of The Mill Fudge Factory. Munro drove the growth of the company from an idea into a well-run profitable food business with over 10 employees and steady annual revenue growth. Munro was also responsible for selling over $400,000 of fudge online, shipping to every state in the United States. He shares his step by step advice on how to develop a profitable pricing strategy and lessons he's learned along the way.
A little about Noah
Noah Munro is a food business consultant and founder of Taste Profit Consulting LLC in Portsmouth, New Hampshire. He provides food business owners and managers with entrepreneurial coaching and execution support. He has assembled a team of specialists to help provide support on growth strategy, marketing and PR, eCommerce, and accounting. Noah is also the co-founder of The Mill Fudge Factory in Bristol, New Hampshire and earned an MBA from Babson College, focused on entrepreneurship.
To learn more about Noah and his consulting business, you can visit TasteProfit.com or email him at noah@tasteprofit.com.
Tips
Businesses make the mistake of doing cost pricing versus market-based pricing
Make sure you clearly define your competitors and their pricing structure
Decide on your pricing strategy (quality, price, value) and make sure it's a profitable model
Think about at what price your retailer will be selling your product and what margin they'll need
Make sure you focus on your core business, not the shiny penny
The common mistake is to ignore the financials; instead, use your financials as a dashboard
Develop an advisory board to help steer your ship
Be persistent, persevere through the challenges your facing
Recommended Resources
Noah's awesome pricing profitability tool: Competitive Price Analysis Tool (Excel download) – Noah Munro, Taste Profit
Recommended Book Read – E-Myth Mastery: The Seven Essential Disciplines for Building a World-Class Company Paperback by Michael E. Gerber
Podcast: SmallBusinessSuccess.com
Quotable
"Make sure you find your core business focus and make sure that core business is viable."
"If your margins aren't there, it's going to be really hard to exist in the long run."
"You need a team to grow a business, you can't do it alone."