Are Wholesale Giftware Shows For You? Gregg Shapiro, New England Made Shows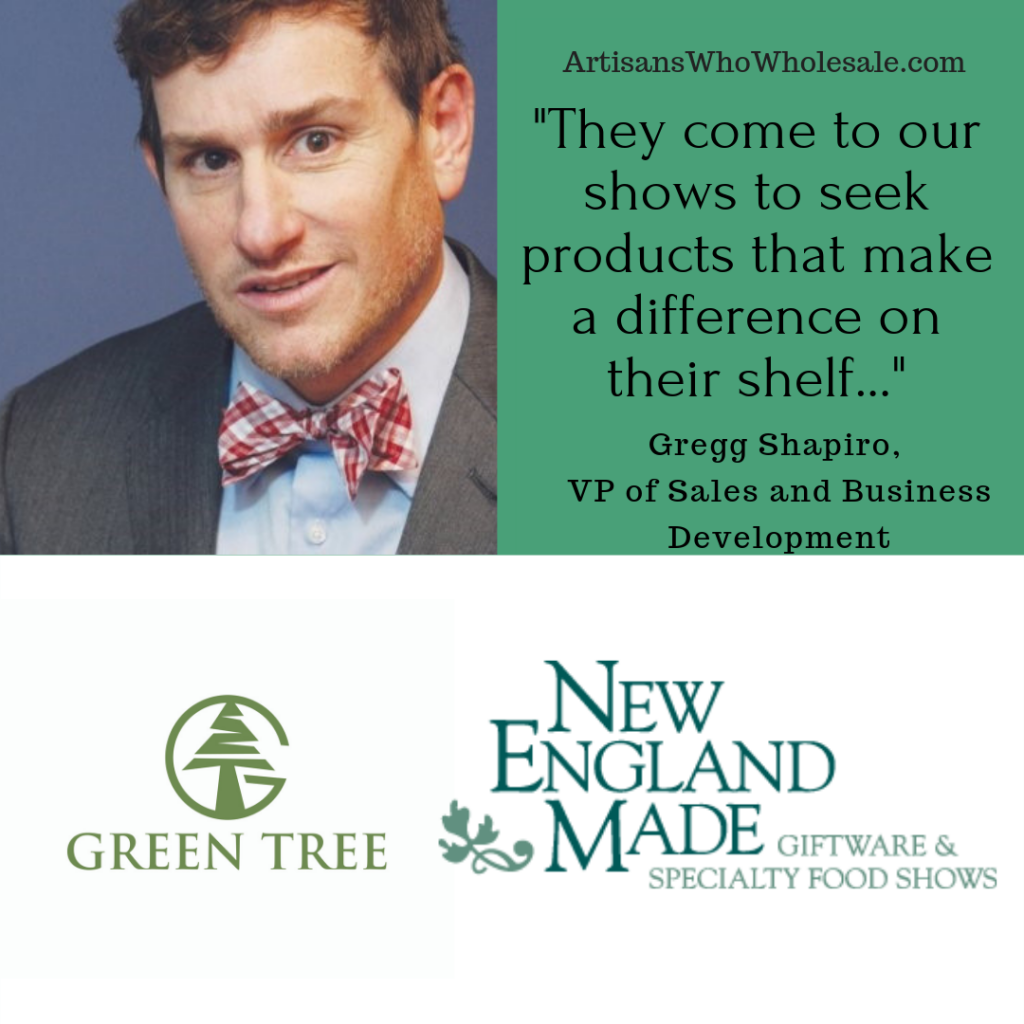 Episode 023 – Gregg Shapiro, New England Made Shows
Are Wholesale Giftware Trade Shows For You?
If you've ever wondered how to determine if a gift show is for you, listen in. With more than 25 years of experience, Gregg Shapiro shares his expertise in the needed mindset and preparation for success in wholesale giftware shows.
A little about Gregg
Gregg Shapiro is Vice President of Sales & Business Development for Green Tree Event Consultants, producers of the New England Made Shows. For over 25 years he's developed a keen knowledge of business-to-business media across myriad platforms.
An alum of Syracuse's Newhouse School of Public Communications, prior to joining Green Tree he has worked in media sales and marketing for the International Health and Racquet Club Association (IHRSA), United Publications and Diversified Communications.
To reach Gregg, you can email him at gregg@nemadeshows.com or call him at 207.517.6816.
Thoughts from Gregg
You need to be absolutely certain that the products that you are considering offering to wholesale are turning an appropriate profit to your business and can be made and can be scaled.
I always get a little bit concerned when somebody says most of their products are one-of-a kind/made-to-order because that doesn't typically align well with mass production and wholesale.
You need to create a booth environment that really talks about the merchandising of your product and how it's going to be best displayed for selling.
Quotable
"Wholesale has to be a multi-year enterprise."
"A show environment allows you over the course of a two, and in the case of our spring show, a three day period to get in front of a very qualified audience."