Growing A Business With Molly Thompson, Pretty Flours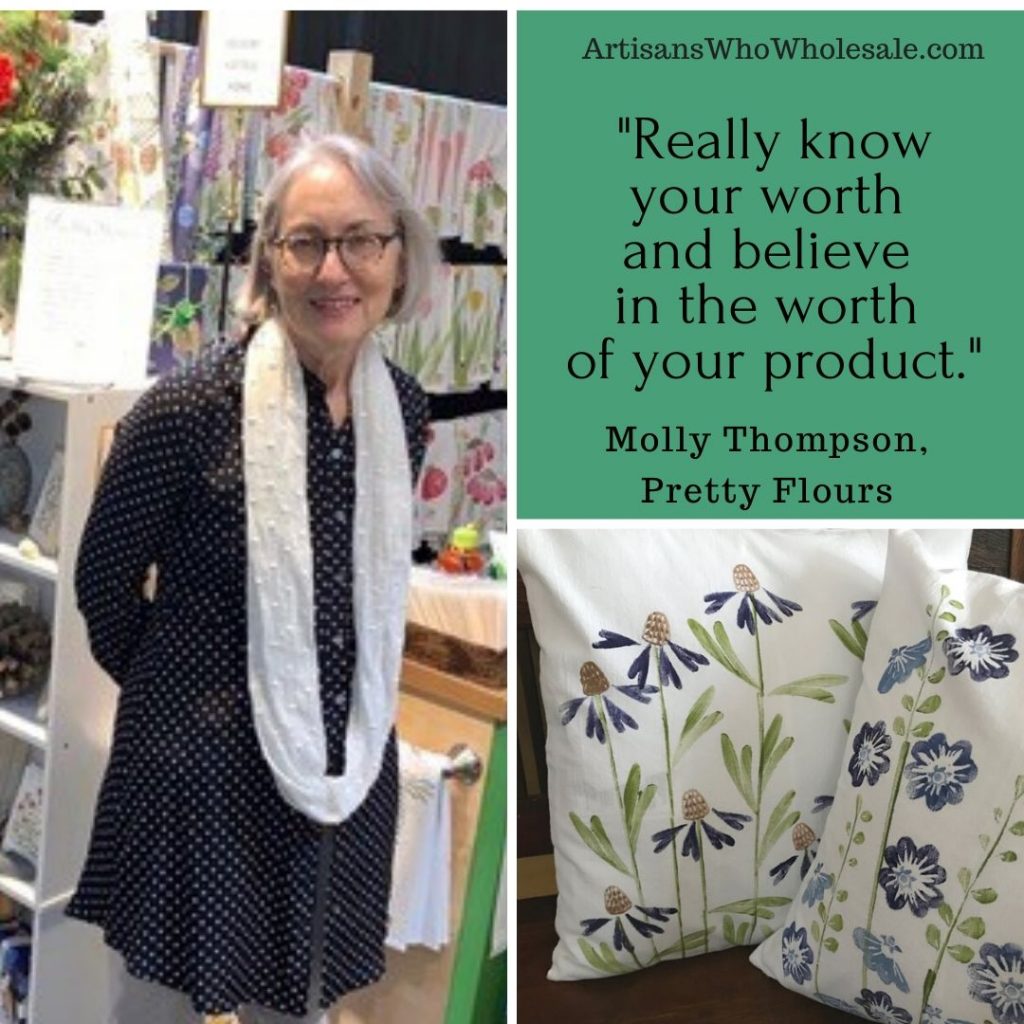 Episode 025 – Molly Thompson, Pretty Flours
Growing A Business With Molly Thompson, Pretty Flours
Do you truly believe in your creative work? If you need a boost, listen to Molly Thompson of Pretty Flours. After decades in other careers, Molly stumbled onto printmaking. It took several years before she took the plunge and quit her day job. Listen in to her smart story on how she made it happen.
A little about Molly
Molly Thompson is an artist with a studio in Portland where she creates textiles and stationery goods using her own hand carved blocks to print on fabric and paper. Known as Pretty Flours (spelled F L O U R S because many of her products are printed on flour sack cotton), Molly began wholesaling in 2014.
To learn more about Molly and Pretty Flours, you can visit www.prettyflours.com.
Thoughts from Molly
●       I'm most proud that I have been able to grow my passion, a passion for something I really love to do into a business. I developed a product that is both pleasing to me to produce, functional to the consumer and decorative.
●       I wish that somebody had said, even though you think you're only ever going to be selling for fun at craft fairs, you might want to turn this into a business someday…and wholesale it and really think about your pricing from that standpoint.
●       We should all be doing what we really love to do, what really makes us happy.
Recommended Resources
The Handmade Marketplace by Kari Chapin
Quotable
●       "Really know your worth and believe in yourself and believe in the worth of your product. It's a handmade product and don't compromise on what you feel you deserve."
●       "Find inspiration and find support. There are lots of people out there who want to support you in what you're doing and go out and find them."