Hey Coach, I need help! Scott Roberts, Summit 9 Consulting – Episode 007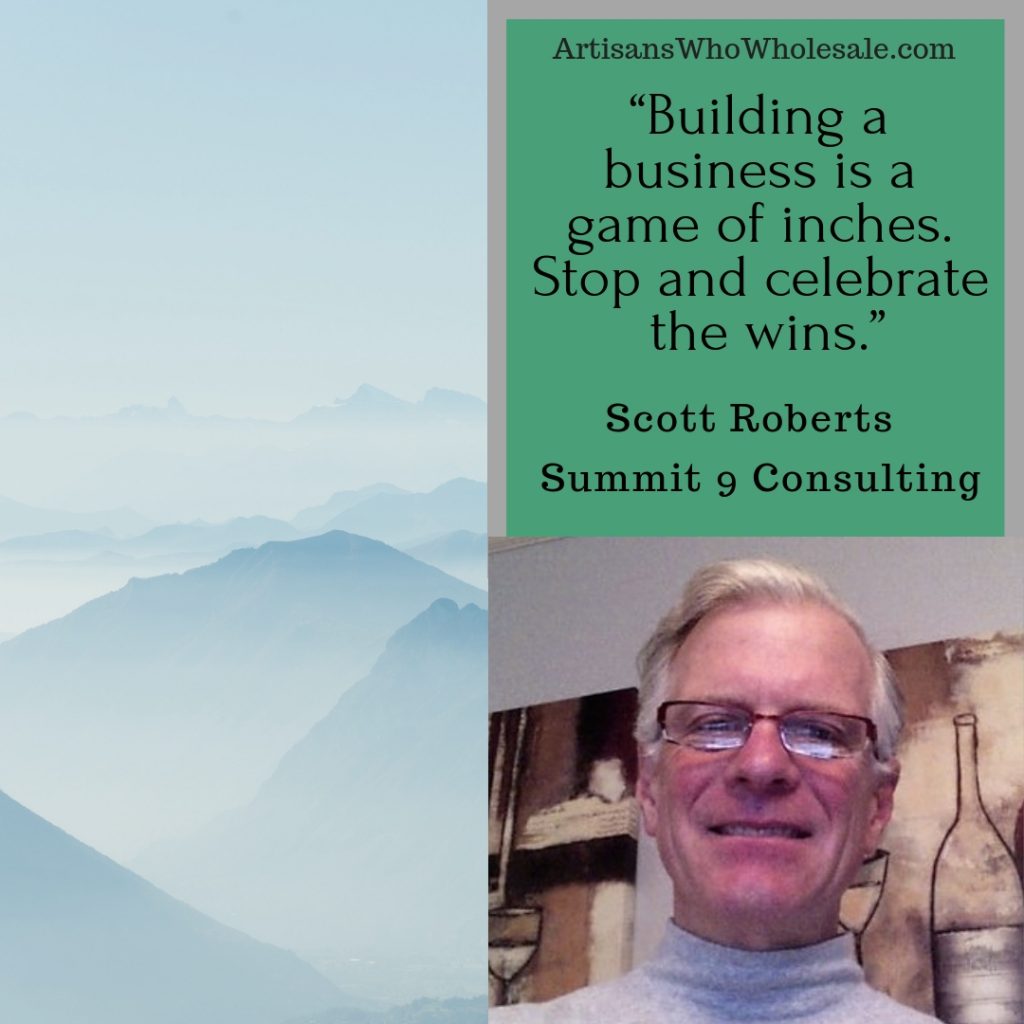 Hey Coach!
Scott Roberts is a business coach–mine specifically! Last year I hired a business coach –highly recommended!
Scott's work is more of a calling than a career path and in this episode, he shares practical, actionable steps for building a profitable business.
As a former CEO, Scott Roberts understands first-hand the challenges of running a business. With over 20 years in positions with Fortune 500, small and start-up companies, Scott uses his experience to coach business owners to their own view of happiness, success and wealth.
A little about Scott
Scott Roberts, of Summit 9 Consulting, coaches companies to drive sustainable results through increasing revenues, developing people capabilities and capacity and using time more wisely. "I find out what matters in business owners business and personal life and then coach them to achieve it. This results in happy people, happy owners, and happy families."
To learn more about Scott and his coaching, you can email him at scott@summit9consulting.com.
Tips
A coach is helpful if the business is growing quickly and managing growth is challenging…or you're just not sure how to run a business
A good coaching candidate is passionate about their work and is willing to work hard and implement advice
Most businesses underprice their product and don't understand their financials
Throw out the words "I know" from your vocabulary–it cuts off curiosity and learning
Don't treat your business like a hobby, see it as a business
Recommended Resources
Books:
The Art of Possibility: Transforming Professional and Personal Life
Whoever Tells the Best Story Wins: How to Use Your Own Stories to Communicate with Power and Impact
Good To Great: Why Some Companies Make The Leap and Others Don't
Healthy Habit: Biking!
Quotable
'Learn to accept failure as a teacher"
"Imperfect action beats perfect inaction"
"Building a business is a game of inches. Stop and celebrate the wins."