How Does Genetic Sequencing Get You To Glassworks?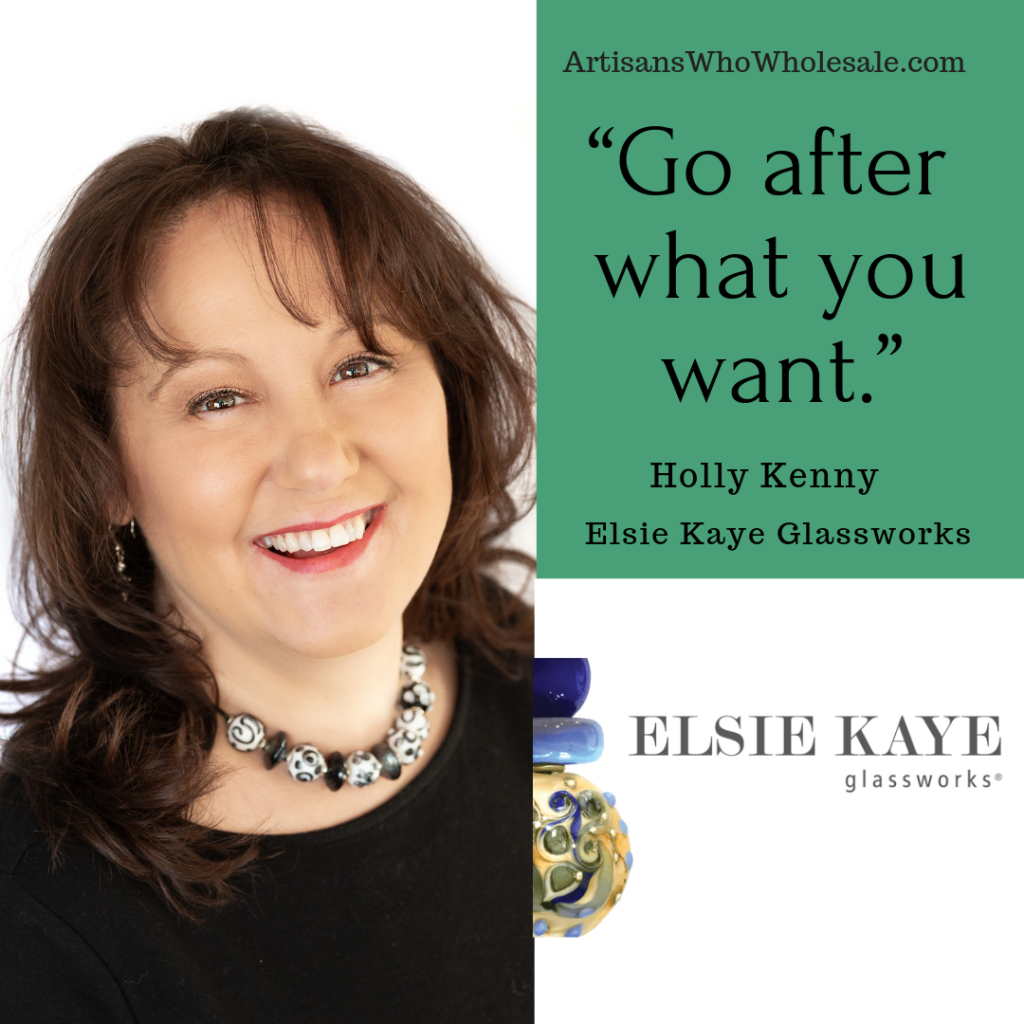 Episode 019
The road to wholesale does not usually start with genetic sequencing, but Holly Kenny of Elsie Kaye Glassworks has made her own path with a torch in hand. Listen in as she shares how she continues to evolve her business to support both her creative expression and the market she serves.
A little about Holly
Holly Kenny has been creating unique artisan jewelry, giftware and kitchenware using a torch and glass rods since 2008.  She owns Elsie Kaye Glassworks, an artisan studio and gift shop that features the work of New England artisans.
To learn more about Holly and Elsie Kaye Glassworks, you can visit https://elsiekaye.com/.
Thoughts from Holly
I'm most proud of developing an artist community here in my town, and my area because right around me there's not whole lot of that… that's been pretty amazing.
Go after what you want. I was afraid it wouldn't work, but just don't be afraid to try it and see how it goes.
Recommended Resources
Lewis Howes School of Greatness podcast
Profiting by Design: A Jewelry Maker's Guide to Business Success by Marlene Richie
Quotable
"Don't be afraid to ask for help and make sure that you surround yourself with really good people to help you do the things that you can't do it."
"Focus on what you're good at and not compromising the quality of the work that you do to grow bigger, but just focusing on what you do–do it well."