Tips for Making It In Maine (or elsewhere!), Tammy Knight, Maine Made – Episode 006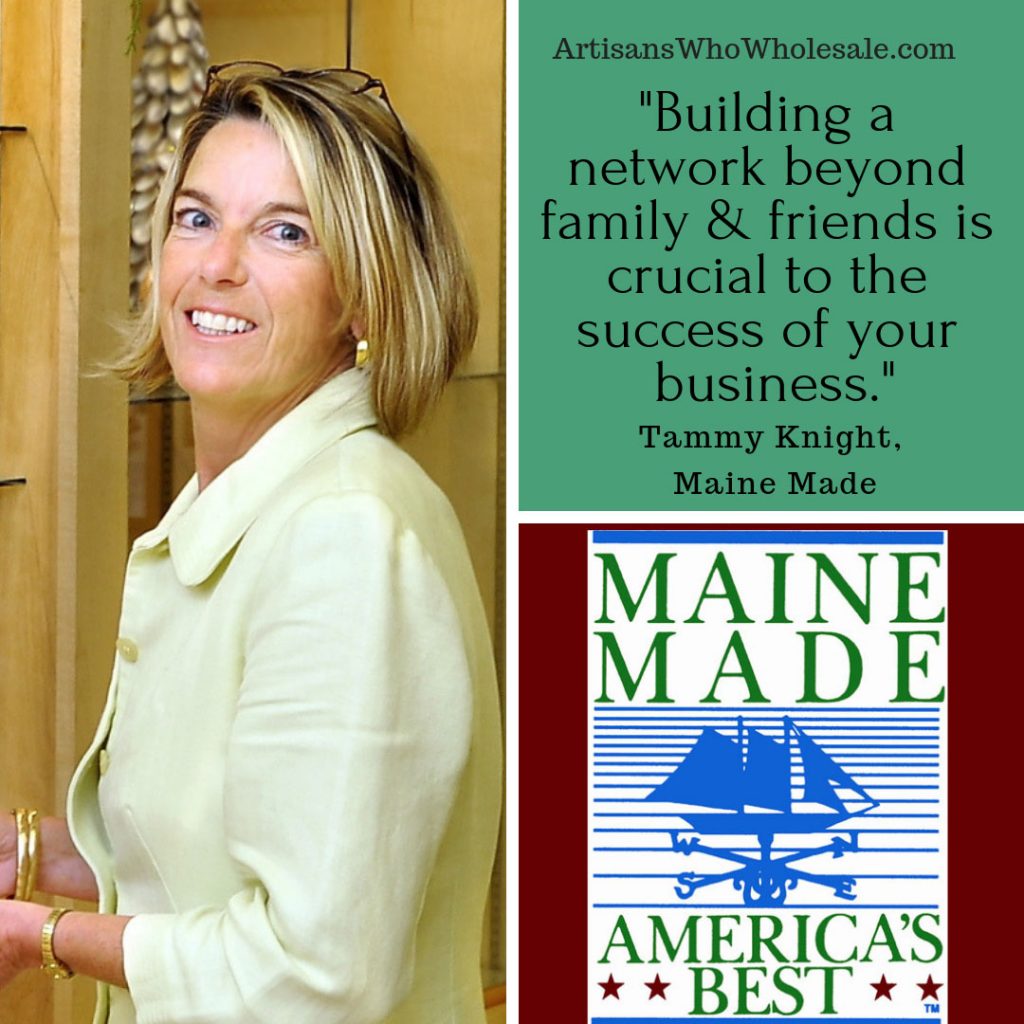 Tammy Knight has been surrounded by family makers from her earliest years (including her grandmother who taught her how to sew!). Her current role allows her to live vicariously through the creative members of Maine Made. She's deeply committed to the success of her members and works tirelessly to support them through her resources. In this episode, Tammy shares her insights into what artisan/maker members need to be successful in her program and beyond.
A little about Tammy
Tammy has been with the Department of Economic and Community Development for 18 years. In that time, she has managed CDBG grant portfolios totaling over $26 million in support of communities and small businesses. She became the Manager of the Maine Made program in 2012 and has since continued to work with Maine businesses both small and large to expose them to new markets and networking opportunities.
To learn more about the Maine Made Program, you can visit www.mainemade.com or email Tammy at tammy.knight@maine.gov.
Tips
Successful people are always networking, learning…looking for what works and taking chances
Get quality photography
If you're a Maine Made member, reach out the veteran members for advice!
Recommended Resources
The Maine Small Business Development Centers
Maine Center for Entrepreneurial Development
Book on the Nightstand: Stephen King – Doctor Sleep
Healthy Habit: Take a deep breath, exhale and realize what you're thankful for.
Quotable
"Keep doing what you love and love what you do."