From 18 Months To 275 Stores — It's A Wrap with Michelle Zimora, Z Wraps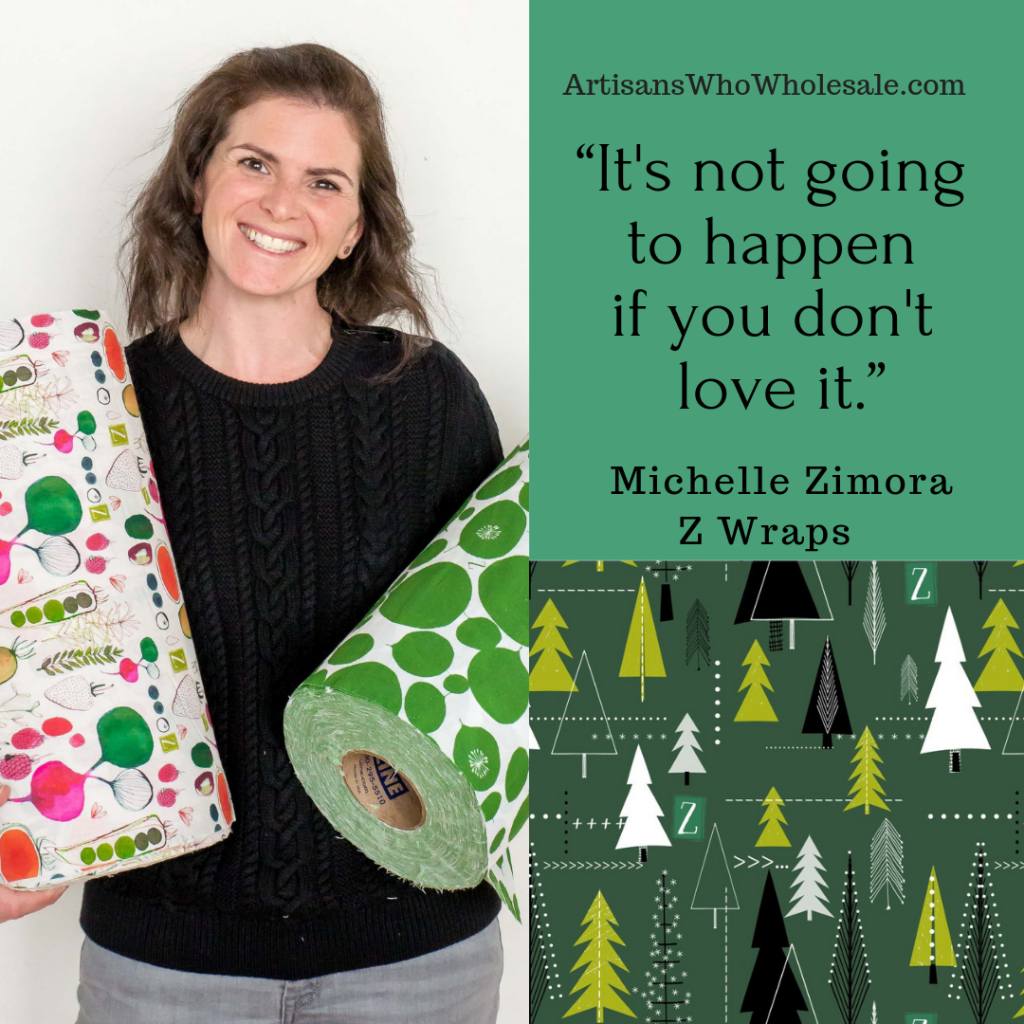 From 18 months to 275 stores–It's A Wrap
Episode 15
Michelle has always taken what's around her and made something beautiful and useful. She also has a passion for learning. In the last 18 months, she's taken her love of textiles and learning to the next level while solving a problem of single-use plastics in an elegant, practical way.
Z Wraps are a beautiful, reusable beeswax food wrap. They are a sustainable, environmentally friendly alternative to plastic. You can use it to keep your bread, sandwiches, snacks, veggies, and hard cheeses fresher, for longer.
Michelle shares her inspiring story of how she's taken her idea to 275 stores in less than 2 years!
A little about Z Wraps
Michelle started working on Z Wraps in April 2017 and sold her first wraps into stores starting in January 2018. Her husband Steve is the wizard behind the scenes waxing the fabric as well as working the numbers for inventory management. Michelle also has 2 girls, Sage who is 6 and Eva who is 3. They all live and work in Western, MA.
To learn more about Michelle and her company,  you can visit www.myzwraps.com or email Michelle at michelle@myzwraps.com.
Thoughts from Michelle
When I find something that I'm really interested in, it just lights a fire underneath me and I can't forget about it.
I'm proudest about the responses that I'm getting from our customers and the stories that I hear people say about how excited they are that we've given them a solution to single-use plastic.
There's no such thing as a well-oiled machine.
Recommended Resources
Podcast  – How I Built This with Guy Raz From NPR
Mentors –  Valley Venture Mentors
Quotable
"It's not going to happen if you don't love it."
"It's ok to be wrong. Be ok with being in the right 80% of the time."
"Talk to people. Get out there and talk to people. Share your ideas. Nobody is going to steal your idea. They don't have time to steal your idea!"