Thinking of Hiring A Sales Rep? Here's What You Need to Know with Jane Hughes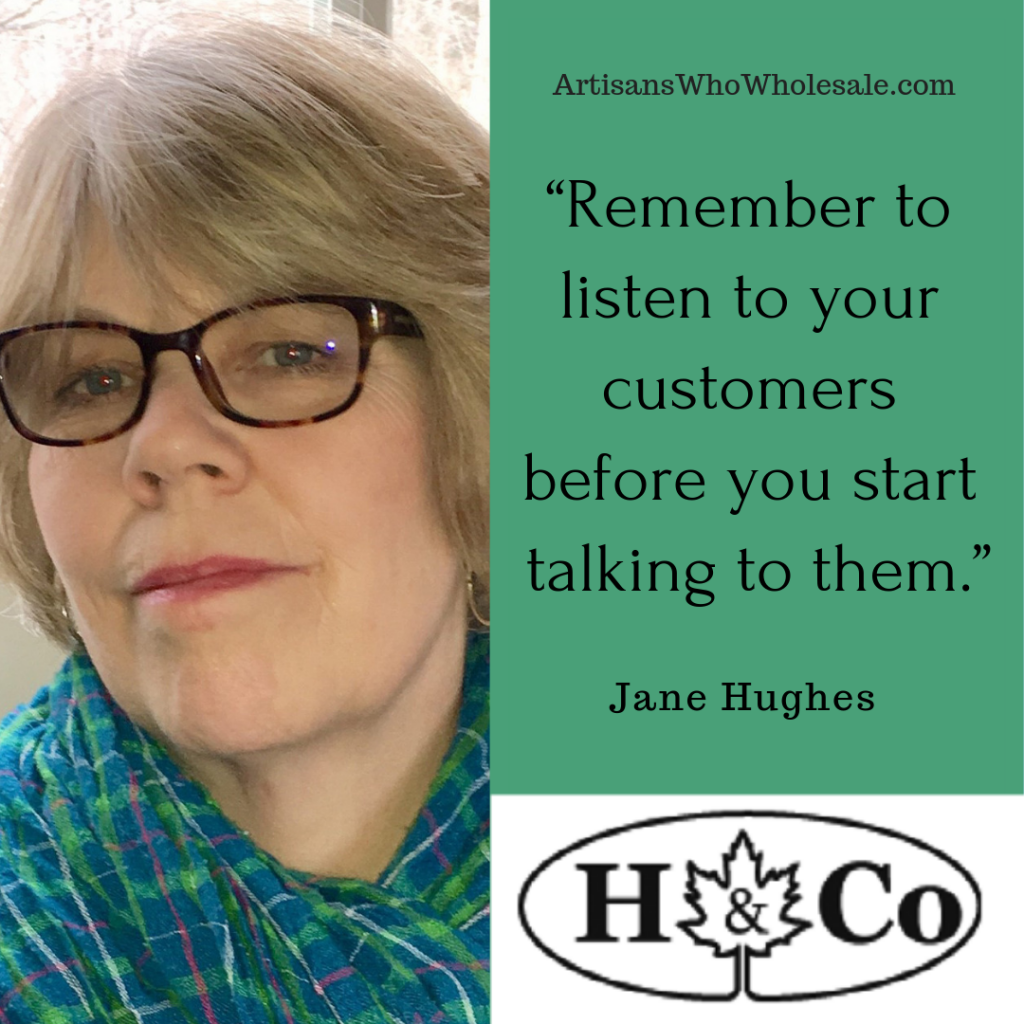 What You Need To Know About Sales Reps – Episode 14
What do giftware and specialty food sales reps do? How do they get paid? How much? When is it a good time to get one? What should you ask your sales rep and what do you do when it's not working out. We cover all these and more from seasoned sale rep, Jane Hughes, and learn about her 26 years in the business!
A little about Hughes & Co.
Jane Hughes of Hughes and Co., a Vermont-based rep company, has been an independent sales rep for 26 years. She also now offers retail consulting to retail store owners to help them increase sales and/or set up a new store.
To connect with Jane, email her at Jane.hughesco@gmail.com.
Thoughts from Jane
Sales reps allow a business to focus on producing their product, not selling
Reps are paid by commission only, usually ranging between 15-20% for giftware, 10-12% for specialty food
Reps are not distributors
If you're starting to feel overwhelmed, it may be time to consider a rep
Do your homework—get out there and see what else is out there. If you're putting in all this work, you want to be able to sell your product!
Recommended Resources
Healthy Habit – Fresh air and yoga!
Social media – Instagram
Book – In the Company of Women: Inspiration and Advice from over 100 Makers, Artists, and Entrepreneurs by Grace Bonney
Quotable
"Listen to your customers before you start talking to them."
"Don't judge a book by its cover. You just never know what someone could be dealing with in their life."
"Get some fresh air, get some sunshine, and then come back to your work!"