Why You Need PR, Nancy Marshall, The PR Maven® – Episode 005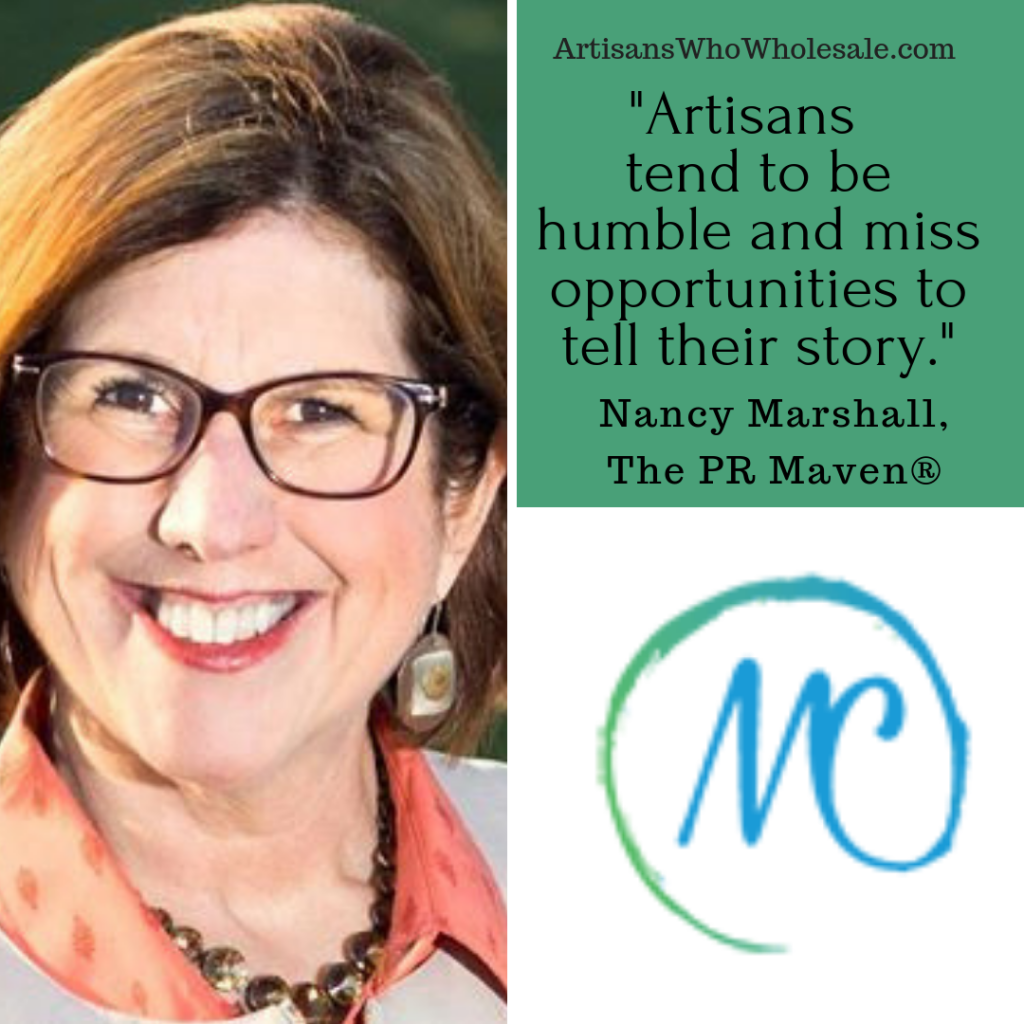 From her beginnings in a dream job on a Maine ski mountain to her work today leading a thriving agency, Nancy has built a career on relationships and the power of communications. PR is what she was born to do.
With media relations as her superpower, she shares practical and seasoned advice for planning and promoting your story.
A little about Nancy
Nancy Marshall, the PR Maven® and CEO of Marshall Communications, is a Yankee powerhouse of city-girl grit, staunch country values, and go-getter vigor.
She leads a boutique agency with a strong team of outcome-driven PR and marketing specialists. As the PR Maven®, she leads her team in developing and implementing The Marshall Plan® in the areas of tourism, outdoor recreation, health care, economic development.
With her infectious laugh, bone-deep curiosity, hunger for people's stories—and that grin—Nancy exudes vitality and makes friends wherever she goes. Whether listening intently to a client, pitching a story, cycling to the Canadian border, enthusiastically networking, or growing MC, she activates copious amounts of energy, fun, and joy—in herself and in others.
To learn more about Nancy and her business, you can visit www.marshallpr.com or email her at NMarshall@marshallpr.com.
Tips
PR is communicating with specific target publics
You need to come up with a newsworthy angle—it can't just be 'hey, write about my biz because I'm awesome'
Artisans can tend to be humble and miss opportunities to tell their story
Your brand is delivering on the promise day in and day out so that people know they can rely on you.
Telling your story is one of the most cost-effective and effective ways of building your brand—that's what differentiates you
Figure out your story, how you want to tell it and tell it every chance and every medium you can get
Build your list of email addresses—it can be the greatest asset of any business
Recommended Resources
Email: Mailchimp and Constant Contact
Contact Management: Google Contacts and Hubspot.com
Apps: Calm
Book: Big Magic: Creative Living Beyond Fear by Elizabeth Gilbert
Healthy Habit: Sleep! Don't underestimate the power of sleep.
Quotable
"You've got to learn something every day.
Sometimes we have to remember we are human beings, not human doings.
"Fear and creativity cannot co-exist. Push fear aside and remember you are doing what you were born to do."
Special Giveaway!
Nancy does a weekly giveaway, so head on over to www.prmaven.com/giveaway, and enter into a weekly drawing for a copy of her book and a famous Marshall Communications 'Things to Do Today' pad.
Or for PR and marketing tips, visit marshallpr.com/webinars for a list of her free webinars!